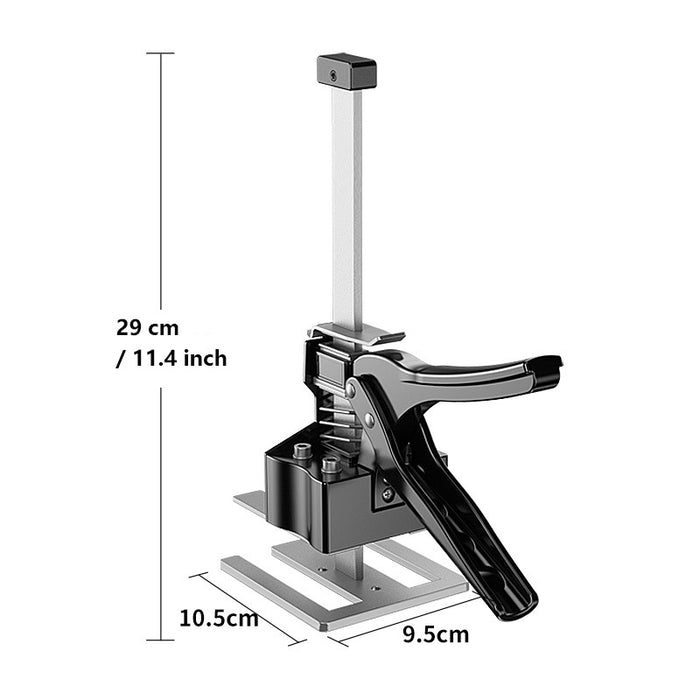 Arm Tool Lift 2PCS Multi-Function Height Adjustment Lifting Device
Sale
Sale
Original price
$45.99
-
Original price
$50.99
【Upgraded Multifunctional Jack】: Wall tile leveling device, the height can be easily adjusted by pressing the handle. All steel floor super high quality force lever arm lifter is used for lifting, pressing, precise fastening and control.
【All Steel Solid Base, Load-Bearing And Durable】: Innovative lifting tool, thickened double clip solid steel bottom plate, stable center of gravity, lifting capacity of 170kg, and 11.4/13.78 inches of lifting capacity through handle adjustment spring. Selected high strength spring, longer service life.
【Comfortable Handle, Precision Controllable】: Lever arm lifter design, comfortable handle, hand-held design, grip handle can quickly rise. Press the plate gently to lower quickly. It can help the installation personnel to complete the work easily, relieve fatigue and work efficiently.
【Wide Use, Easy To Carry】: the multi-functional lever arm lifter can be used in various scenes. The installation of doors and windows and the installation of cabinets, floors, porches, decks and frames are small in volume and light in weight.